Your Source for Trusted Fence Repair in Austin and Surrounding Areas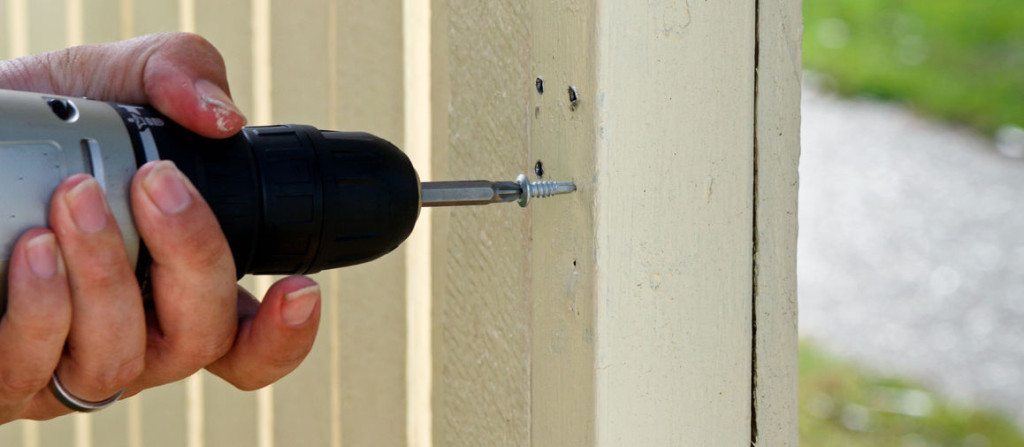 Your fence serves a vital purpose for your home or business. It provides security, privacy, refinement, and a boundary for your property lines. When your fence gets damaged or broken, all of this is compromised. With our help, you won't be burdened by a weakened fence for long! We have some of the best technicians for fence repair services at our Austin fence company.
Every fence suffers from wear and tear after a while. Severe storms are a common culprit, but sometimes accidents happen as well. A car could accidentally back into your fence. Children and animals can cause damage by attempting to climb on it. If you notice your fence is damaged, don't wait around for a tiny problem to turn into a larger one.
Although your first instinct might be to try and fix the problem yourself, this can actually be quite hazardous. Without a professional, your repair could be more expensive and time-consuming, not to mention more dangerous. Our workers have years of experience repairing fences, so we can easily identify the issue. Whether it's a minor issue or something major, we can tackle it.
Weather Damaged Fence Repair in Austin
Austin sees its fair share of inclement weather throughout the year and your fence is not immune to the varying temperatures, strong winds and rain/flooding. Ranchers offers comprehensive fence repairs and preventative maintenance that will ensure your fence stays looking and functioning great, even through the worst seasons.
Water Damaged Fences
The rainy and winter seasons bring unique challenges and dangers for wood fences. Prolonged damp or wet conditions can causes fences that are not properly sealed to swell and collect mold and mildew. This can eventually lead to your fence rotting and needing to be replaced. Water can also causes metal fences to rust, making them look unsightly and can eventually lead to failure.
Our fence repairs and maintenance will ensure that you save money in the long run, by fixing problems with your fence before they become a costly issue.
Storm and Wind Damage Fence Repair
Strong winds and lightning can pose a serious threat to your fence. High winds can put a great deal of stress on your fence, while lightning can causes extreme damage to metal fences. Storm winds and lightning also causes trees to fall, which can sometimes land on your fence. If a storm, tornado or hurricane has damaged your fence, our expert team can repair your weather damaged fence quickly and efficiently, letting you get back to normal.
Will Insurance Cover My Weather Damaged Fence?
There are a lot of factors that go into determining who will pay for weather related fence damage repairs. If your neighbor's tree falls on your fence, you will still likely need to file a claim. The insurance company can then determine if your neighbor was at fault or how much you will get for fence repairs.
The Ranchers team has a strong history of working with insurance companies to quickly and reliably repair storm damaged fences. We can help guide you through the process, to make sure your are getting the proper support and that your fence is repaired in a timely manner.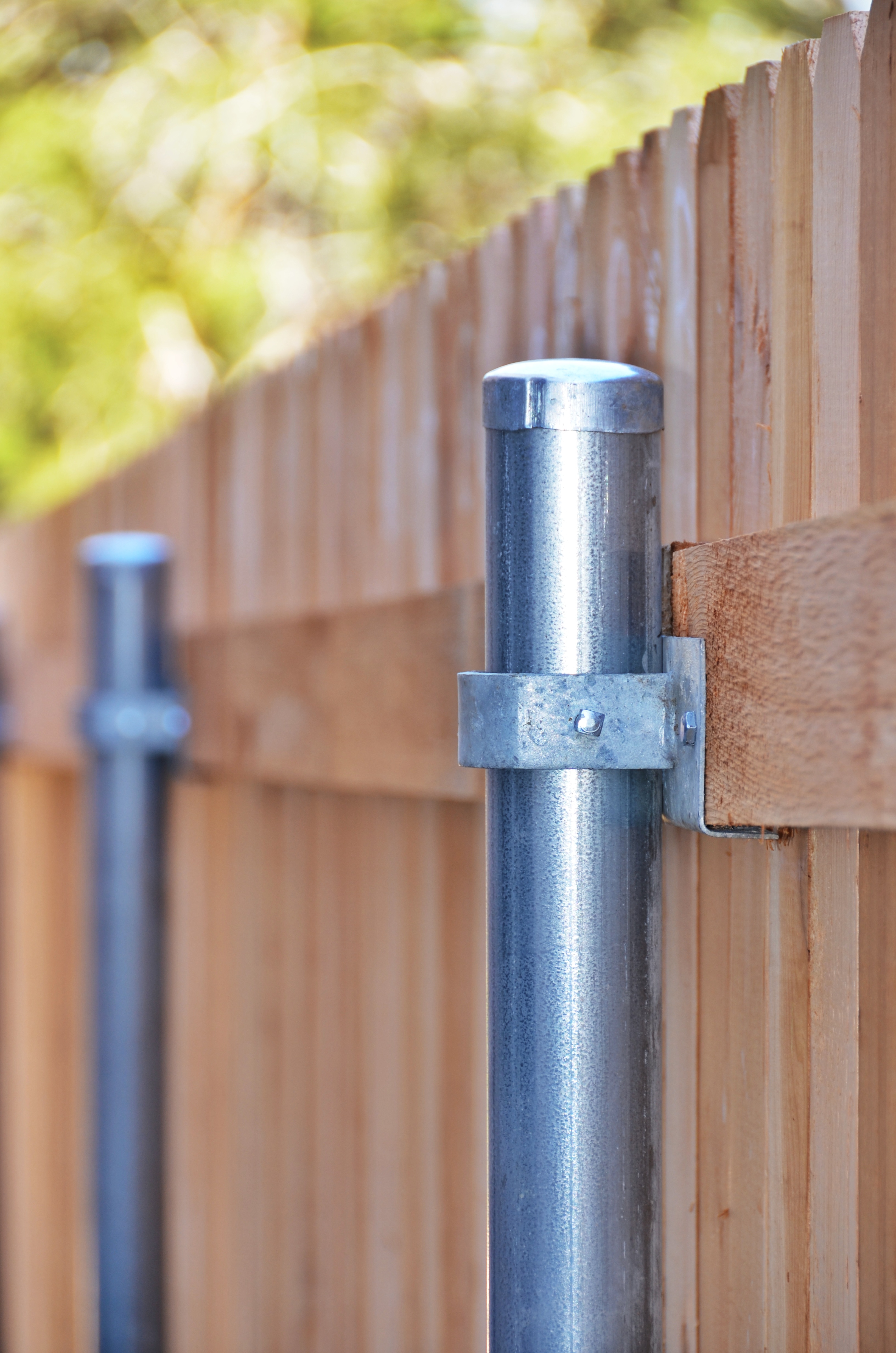 Steel Fence Posts
We are wood fence repair experts. If we install your fence, you'll see we build a quality fence that prevents the need for constant repairs. Many fence repair companies in Austin use landscape timbers in their fence or gate construction. This is great when you're making small fences that line bushes and gardens. However, these kinds of posts simply don't have the strength to support a full fence. When wind speeds get fast or weather becomes nasty, the wooden posts can be easily pushed over or snapped. This becomes a problem quickly.
When Ranchers Fencing creates posts, we use galvanized steel fence posts. These steel fence posts can hold up against strong Texas winds. They also last longer than most wooden posts. While other posts may be hurt by moisture, galvanized steel posts can stand the test of time.
Wooden Fence Posts
Steel posts can stand out in terms of quality and strength. While that's great, it can also stick out like a sore thumb. If the look of your fence is going for something far more natural, you need something that can match the look you need.
This is where our pressure-treated wooden fence posts come in. These fence posts, measuring four inches by four inches (4"x4"), are fortified by a blend of processes to make the wood stronger.
During these tests, the wood is severely stressed through pressure and vacuum conditions. This makes the wood compress down. The more it compresses, the more the post is protected from outside materials. The final product is virtually immune to termites, fungus, and more.
Fence Repair Tips and Tricks
Remove Debris
One of the biggest reasons fence repair is needed is wood rot. The elements affect the wood within the fence, degrading the quality of the lumber. This could require not only repair, but a potential fence replacement as well. Excessive amounts of soil promotes this, which is why any dirt needs to be removed from the bottom of a fence line.
Additionally, remove anything that might cause more damage. Large rocks, weeds, and anything that could be viewed as intrusive should be eliminated. Instead of letting these items be invasive to your fence, get rid of them before they even have the chance.
Check Your Fence Regularly
While this might sound strange, this is going to save you a lot of trouble in the long run. Instead of having to get your fence repaired or replaced, you may be able to do something far less costly in order to improve your fence.
Termites and various insects often infest fences. By checking the fences regularly, you can call an exterminator, who will take care of those pesky threats. Also, by checking the integrity of your posts and fences, you can spot the problem areas faster. Loose fence posts could be temporarily fortified with chicken wire. That way, your posts stay up until our fence repair technicians can fix it.
Keep Your Fence Clean
It's very important to keep your fence clean. By cleaning your fence, you are preventing further damage from elemental erosion or other hazardous conditions.
We suggest thoroughly cleaning the fence using soap and water. The soap will really get the deep grime, allowing the water to do the rest. The deeper the clean, the stronger your fence will be. The stronger the fence, the longer it lasts.
Place Your Fence in a Good Spot
Surprisingly, this one gets ignored sometimes. Many people simply think about the aesthetic choice of a fence in a yard. A fence provides a function, which is to keep your property private. When thinking about function, do you really want to jeopardize that property by placing your fence right against a road?
Instead, put some thought about where your fence would be most effective. Place your fence farther away from risky spots, such as driveways, roads, or close to wilderness. Prime placement avoids most of the fence repair work you'd need, which helps you in the long run.
Save yourself the time and trouble – contact Ranchers Fencing for your free fence repair quote!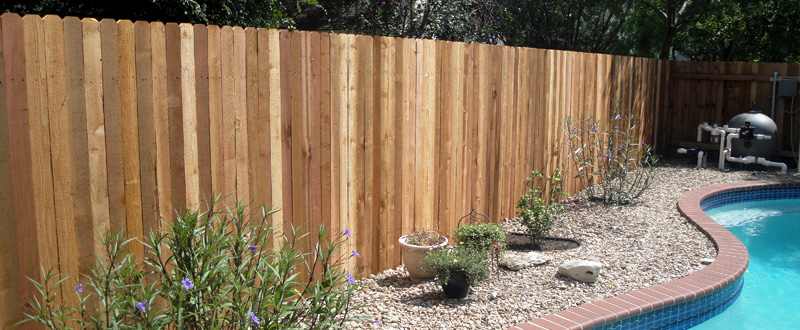 Our great pricing allows you to return your fence's beauty to your yard without breaking the bank. Unlike other fence companies, we never pressure our customers into replacing a fence if we believe the issue can be resolved with a simple repair. On top of that, we respond to service requests quickly and efficiently so your fence will be back to prime condition in no time!