You Don't Have to Decide Between Quality & Affordability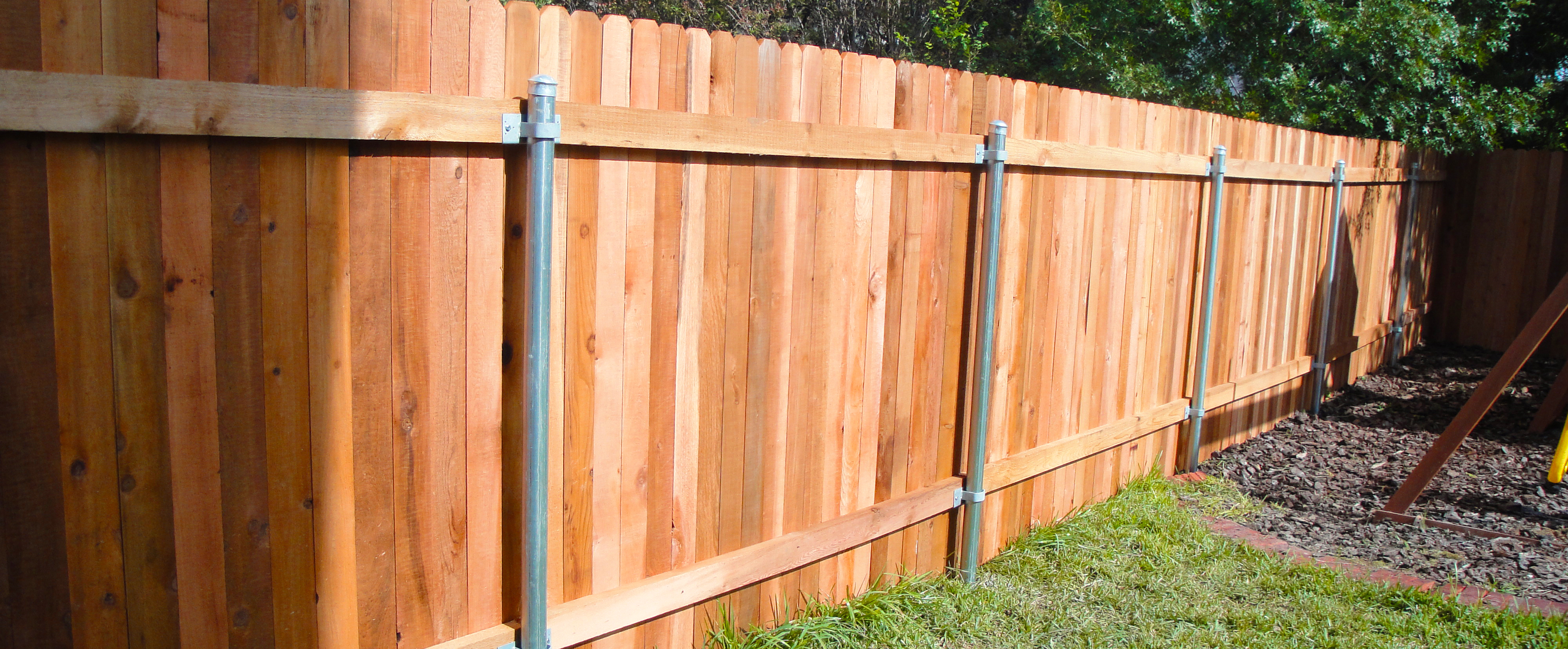 Residential and Commercial Privacy Fencing in Austin
Our wooden privacy fences are our most requested fence installations, and with good reason. Not only do we manage to beat our competitors' pricing, but we do so while using superior materials and building techniques.
Wood privacy fences have many benefits that extend beyond their ability to match with a variety of home decors. They do an excellent job of blocking ambient noise from the road or neighbors and they are easy to maintain.
A major reason homeowners opt for a wood fence is the level of home protection it provides. A solid privacy fence is great for:
Preventing children from wandering
Keeping pets on your property
Blocking out intruders
Creating a barrier against stray animals
Your home and family will be safe with the protection of a privacy fence.
$125 Off
Full Fence Installation
What Makes Our Wooden Privacy Fences Different?
Our wooden fence pickets are all 3/4″ thick (but closer to 7/8″), compared to other companies who only use 1/2″ thick pickets. Additional picket thickness provides increased sturdiness that stands up to all types of weather.
When it comes to wood fence rails (available as stringers, cross members, and 2x4s), we offer a choice of pressure-treated and western red cedar. With many other companies, you're likely to find out they will only work with western red cedar.
Pressure-treated fencing wood is a great option for those who are worried about insects or rot, as it does an excellent job warding off these nuisances.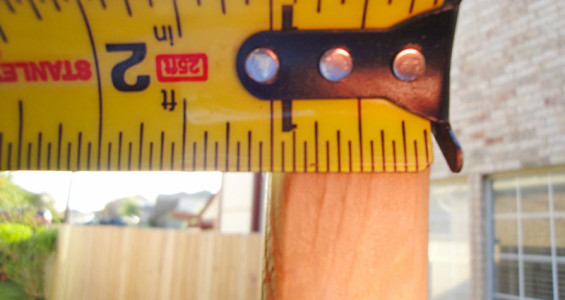 Pressure-treated wood is a great option for those who are worried about insects or rot, as it does an excellent job warding off these nuisances.
When these pieces of wood go through the mill, they are chemically treated to resist water and insects. You'll also have the option to choose pressure-treated wood or galvanized steel (2 ⅜" outside diameter) for posts.
All of our lumber is graded #2, meaning that it has no holes and is truly a solid piece of wood, as opposed to graded #3 lumber that does have holes.
What also makes our wood fences popular are the brackets we use: heavy duty steel brackets that offer better support to rails than aluminum brackets like the Simpson Tie Bracket.
If you have an existing fence and want to replace it with a new wood privacy fence, we'll tear the old one down for you. In an effort to make sure no resources go to waste, all your old fencing material is recycled for pallets, preventing it from taking up more space in our landfills.
Wood Privacy Fence Installation
Our expert fencing builders have been installing wood privacy fences in Austin for over 10 years. We work with homeowners and businesses to design a customized wood fence plan that will take full advantage of the shape and dimensions of your property. Our team can help you pick out the ideal wood panel style and the best place to add a wooden fence gate, giving your home or business the perfect blend of aesthetics and utility.
Wood Privacy Fence Repairs
Routine maintenance and repairs are crucial to keeping your fence in top condition. Wooden fences can begin to age and deteriorate due to issues like weather and normal wear and tear.
Our expert fencing company can help restore your privacy fence to it's original glory and keep it looking great for years to come. We offer fast and affordable fence repair services to customers in the Austin area. Don't let a small problem turn into a big repair bill in the future, call or fill out a contact form to let our team get started on your fence repairs today!
Wood Privacy Fence Installation and Repairs in Austin, TX
When you trust Ranchers with your wooden fence installation or repair, you can feel safe and confident that you're not getting anything less than the best in affordability or construction. If you're ready to join hundreds of other home and business owners by installing one of our exceptional wooden privacy fences, simply give Ranchers Fencing & Landscaping a call today for a free quote.